Imprint
The operator and responsible for the content of this shop is:
Weixelbaumer GmbH
Haidbachstraße 7
4061 Pasching
Austria
Phone: +43 (0) 7229 61 5 87
Fax: +43 (0) 7229 61 5 87 20
Email: office@merken.at
Managing Director: Peter Weixelbaumer 
Tax-ID numbers.
ATU54334000
CZ684602063
DE815016854
ESN0382418B
FR13843615758
GB294436377
IT00218869998
PL5263227985
Commercial register number: FN 217745p
Commercial register court: LG Linz
WEEE-Reg.Nr.: DE 53108177
ERA-contract number: 51211
Registration number Noventiz: VV602165
ARA license number: 16368
Stiftung Zentrale Stelle Verpackungsregister: DE3075168243535
Line of business: mail order
 
Platform of the EU Commission for online dispute resolution: https://ec.europa.eu/consumers/odr
We are neither obliged nor willing to participate in a dispute settlement procedure before a consumer arbitration board.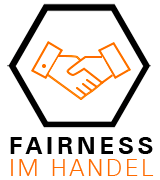 Member of the "Fairness im Handel" initiative.
Information of the initative: fairness-im-handel.de